Why choose us to sell your property?
On the face of it all estate agents appear to be the same.....THEY ARE NOT!
When selling your property it is important to choose the right estate agent. At Alastair Saville you can expect to be given honest and practical advice by trained, experienced professionals- we hold our clients hand every step of the way and guide them from the initial valuation through to the completed sales of their property.
At every stage of your sale, we will make it as stress free as possible, whilst maintaining the upmost integrity. Our extensive advertising includes all the major websites including Rightmove, Zoopla and Social Media.
As soon as your property is on the market we immediately focus on reaching as many buyers as possible. Being proactive is a vital part of this process, we will immediately advertise on our Instagram, Facebook and Twitter pages. We will email every active buyer on our database who meets the criteria of your property, in addition to this we will contact them by phone and sms texting. Your property will be displayed in our offices. Lastly we have our own property magazine which is distributed in local businesses.
A "For Sale" board is recommended but not compulsory. You should bare in mind a " for sale board" is 24/7 marketing.
We invest a considerable amount of time and money to ensure all our adverts are eye catching and stand out amongst our competitors
Book a Valuation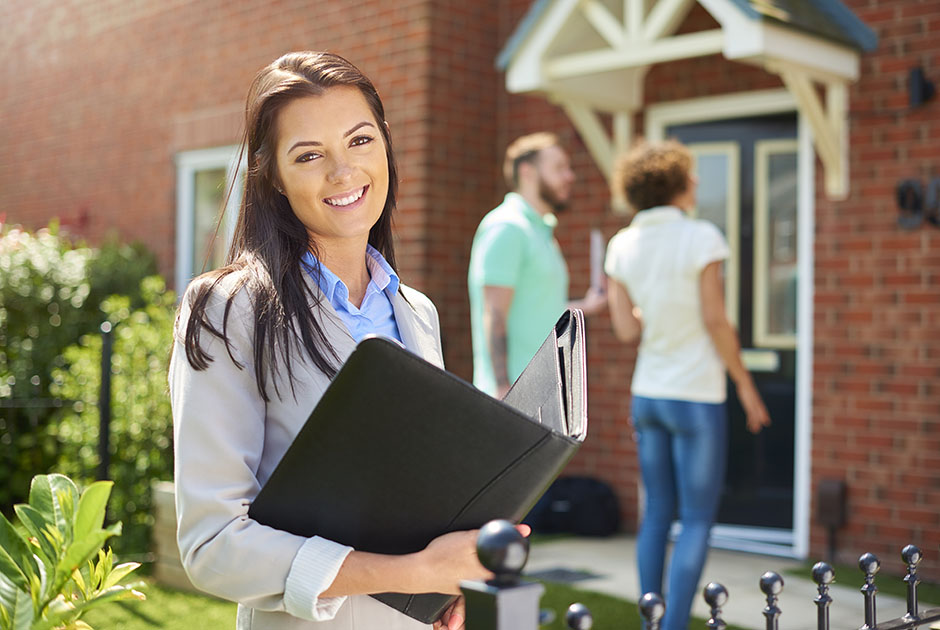 Our clients have the peace of mind in the knowledge that we are members of the National Association of Property Professionals, the Property Ombudsman Scheme and are Trading Standards Approved.
Alastair Saville were recognised by The Guild of Property Professionals as Maghull and Lydiate's leading independent estate agent and were asked to become their Guild agent for the area.
Alongside our own proven successful property marketing, The Guild of Property Professionals provide their own unique strategies to give yet another dimension to selling property. We have access, via their Park Lane London Office, to all the nationwide Guild members and their buyers. This combats the ever-increasing relocation market- remember, not all buyers are from your local area.
The team at Alastair Saville undergo regular training and work to a strict code of conduct. Their knowledge, professional and integrity is second to none.
At Alastair Saville customer service that is less than exceptional, is unacceptable!
NOT ALL ESTATE AGENTS ARE THE SAME.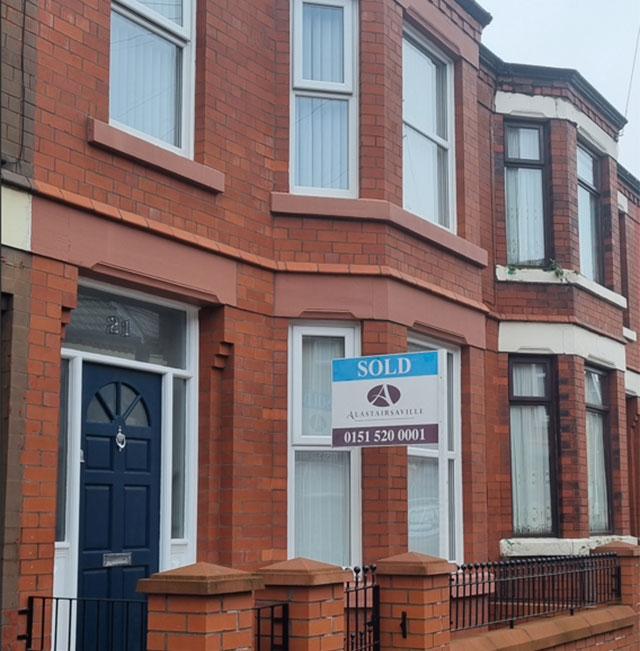 Valuation
We offer a free, no obligation, valuation. A member of our team will visit your property to discuss your requirements and carry out the valuation.
We will inform you of our recommended valuation by using SOLD comparable evidence, in-depth knowledge of the local area and current market conditions.
We tailor our service to meet your requirements and personal needs.
We do not believe in overvaluing your property to win your business.
At Alastair Saville we never forget who we are working for. Our job is to achieve the greatest price possible for our vendors and ensure that communication remains strong throughout the process of your sale.
Alastair Saville work on a 'no sale, no fee' policy.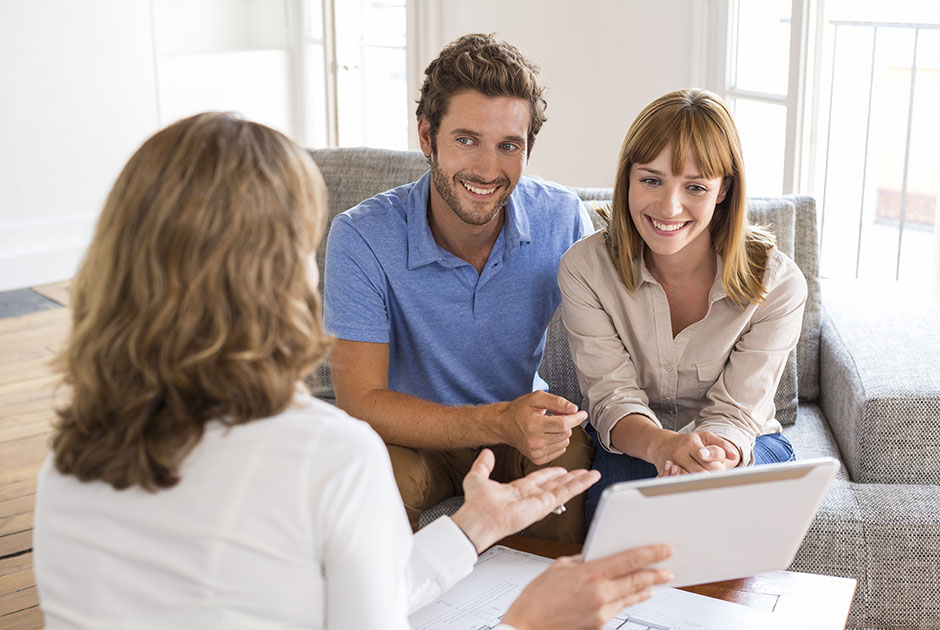 Advertising
As soon as your property is on the market, we immediately focus on reaching as many buyers as possible. We will contact by phone, sms texting or email all our registered buyers, display your property in our busy offices and commence marketing using major websites, our property magazine and social media. We also recommend you use one of our "For Sale" boards.
We invest a considerable amount of time and money to ensure all our adverts are eyecatching and stand out amongst our competitors.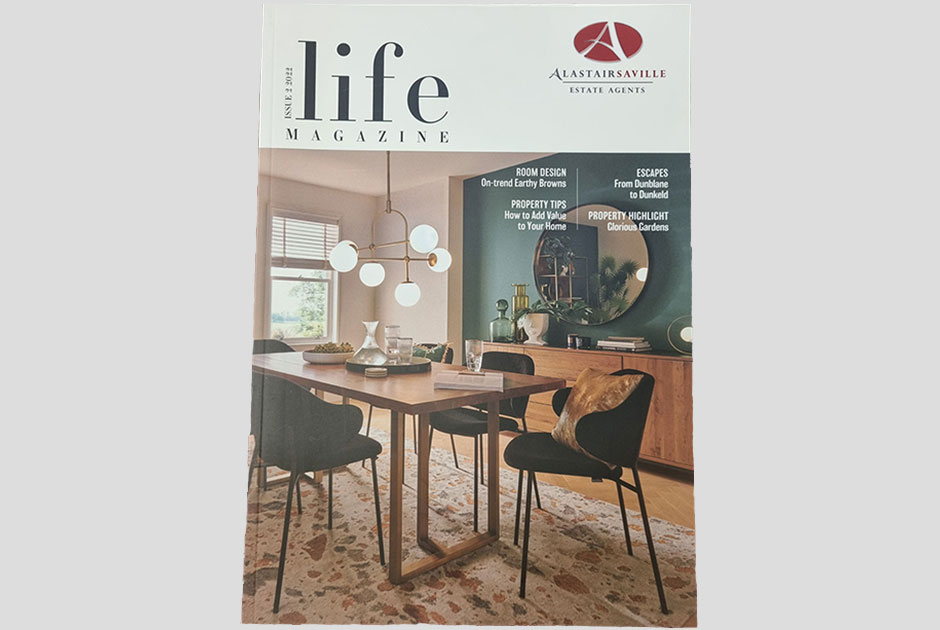 Social Media
In 2021, we realised that Social Media plays a big part in most peoples every day lives. We have expanded our marketing to combat the ever increasing power of social media. We now have pages on Instagram, Facebook and Twitter where we not only advertise our properties but also have Tip Tuesdays, Throwback Thursdays and Fun Fridays. Why not check out our pages by following the below links:
Instagram - @alastairsaville
Facebook - @AlastairSavilleEstateAgentsMaghull
Facebook - @Oldroanpo
Twitter - @AlastairSaville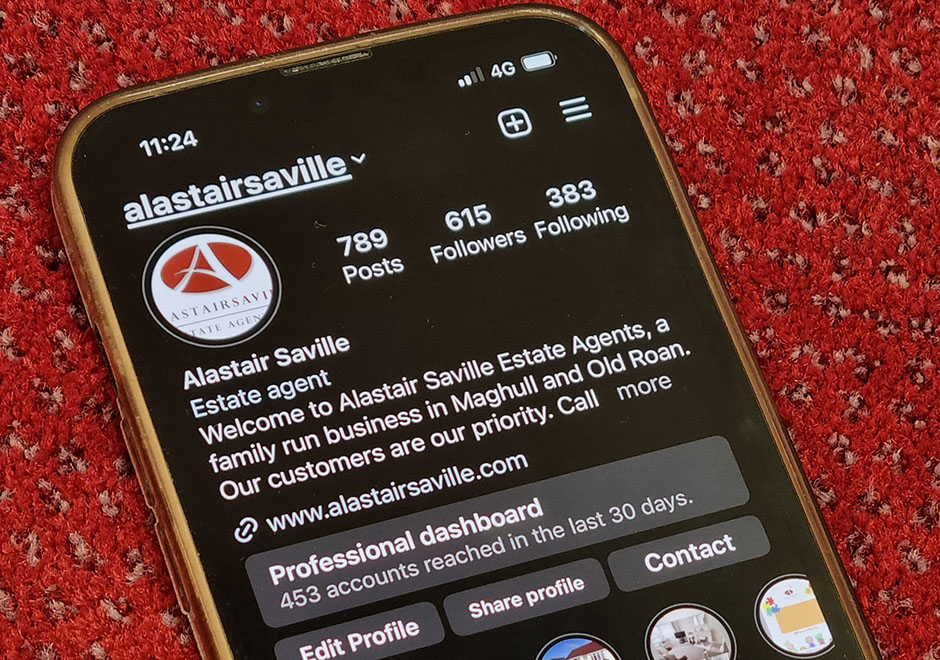 Brochures
Your property will benefit from our specialised marketing, using digitally produced colour illustrated details. Your property is photographed and displayed in both offices in Maghull Square and Old Roan.
Your property details include both external and internal photographs together with useful and informative statistics on your surrounding area. It will include your Energy Performance Certificate, floor plan and useful information on your neighbourhood such as a list of local schools and transport links.
The details of your property will be digitally emailed to prospective buyers to ensure your property truly stands out from the crowd.
You can also see an electronic version of it on our website.
Selling property is a competitive business, we have proven results that our clients have the edge. This is due to our pro active approach with marketing, initiatives using social media and our property magazine which is digitally sent out to customers daily via email.