Rent Guarantee Schemes
INFORMATION FOR YOU, OUR LANDLORD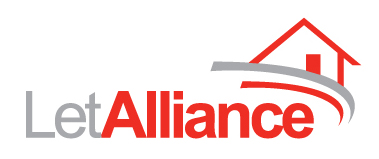 As part of the service we offer you, we can also guarantee the rent on your property. This Guarantee is an addendum to and forms part of the Lettings Service agreement between us (the agent) and you (the Landlord).
This Guarantee forms part of the service standard for the vetting service provided by us. In support of this service for vetting a prospective tenant's financial profile and general credit worthiness, if the tenant falls into rent arrears and continues to default, we will seek to obtain vacant possession of the property and pay certain limited rent to you.
WHAT DOES THIS MEAN?
Even the best tenants fall on hard time. In fact, most rent defaults are due to an inability to pay when circumstances change rather than a refusal. Reasons can include unavoidable things like loss of a job, relationship breakdown or long term sickness. While you may be sympathetic, you still need the money to pay your mortgage.
WHAT WILL I BE COVERED FOR?
6 or 12 months options available
Up to a maximum of five rental payments on a 12 month Contract of Guarantee
Up to a maximum of four rental payments on a 6 month Contract of Guarantee
Payments will be made subject to any deductions agreed in the agency agreement.
Deductions will also be made for any outstanding charges due from you;
In the event of a counter-claim, all payments under this guarantee will be held back until the Court orders that rent was lawfully due. You will be required to fund the legal action to defend a counter-claim.
Any rental payment defaults will be individually reviewed and the most appropriate enforcement method will be selected – including effective credit control processes and utilisation of any tenancy guarantor, if available. Payments made under this guarantee will be at our discretion and we will discuss all options with you in the event that the tenant were to fall into and remain in rent arrears